Rainbow's End Toblerone
Toby is our Standard Multigen Goldendoodle he is co-owned with his breeder Rainbow's End

Hips-prelim good

Elbows-normal

Heart-normal

Thyroid-normal

Patellars-normal

Eyes-OFA normal and PRA clear

Paw Print Genetics Panel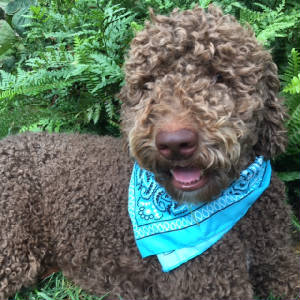 Rainbow's End Toblerone "Toby"
Stroodle's Doodles Indiana Jones
Indy is a delightful, sweet boy that gets along well if everyone and is even willing to play with puppies. He is the perfect size at 15 in and 18 lbs.
Indy is now retired and lives with a wonderful family in Reno.
Stroodles Doodles Indiana Jones aka Indy